Staff
In order to provide the highest levels of care and education for your children, Duxford Preschool employs a team of professional, well-qualified and experienced early years staff. As a setting, we positively encourage all staff to attend regular training to keep up-to-date with best practice and wherever possible, support staff in studying for additional qualifications.
Pippa Eccleston

Preschool Manager

Pippa started working in childcare after a career break to have her three children. She was the committee chairperson of her own children's Preschool and then worked as an assistant and keyworker at another local setting before joining Duxford Preschool in 2015. Pippa is a keen gardener and also enjoys doing arts and crafts activities with the children.
Level 3 Diploma for the Early Years Workforce
Child Protection Designated Person
Enco credited
12 hour Paediatric First Aid
Food Hygiene Level 2
Safer Recruitment
Carrie Darlington

Deputy Manager

Carrie returned to the childcare sector after taking a break to have her two children. She has been a private nanny and was also previously employed at an after school club. Carrie loves to be outdoors, whatever the weather. Getting messy and seeing the children enjoying themselves, is the best part of her day.
Level 3 Diploma in Childcare and Education
Food Hygiene Level 2
Basic Child Protection
Special Educational Needs Coordinator (SENCo)
12 hour Paediatric First Aid
Level 2 Forest School Assistant
Kayleigh Kearns

Deputy Manager

Kayleigh is one of our Deputy Managers. She works Monday, Wednesday and Fridays. Kayleigh has many years of experience working in various settings and is level 3 qualified. Kayleigh is passionate about providing children with the best quality care and learning opportunities through play. She also considers mindfulness and yoga especially important and is qualified to teach yoga to children aged 2-5 years yoga.
Cache Level 3 NVQ in children's care, learning and development
Paediatric First Aid Trained
Designated Person for Child Protection
Phase One Phonics
Level 2 Food Hygiene
Certificate to teach yoga to children aged 2-5 years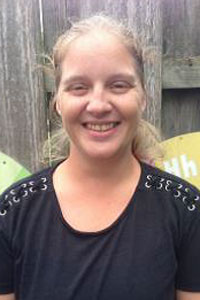 Gail Farr

Preschool Practitioner

Gail has worked in childcare for over 10 years and joined the Preschool from a large day nursery, but has also worked as a nanny. She loves getting messy and likes trying out new activities with the children. In her spare time she enjoys reading, baking and spending time with friends and family, especially her young son.
Level 3 Certificate in Children's Care, Learning and Development
Special Educational Needs Coordinator (SENCo)
12 hour Paediatric First Aid
Basic Child Protection
Food Hygiene Level 2
Level 1 Forest School Assistant
Heather Nedzynski

Preschool Practitioner

Heather has 18 years' experience of working in education, primarily in early years. After completing a degree in Early Years Education, she worked as a Nursery Teacher in central London and then more recently, as an Early Years Teacher and Coordinator at a school for children with special needs. Heather is a passionate believer in the importance of learning through play, particularly in the natural world.
Primary QTS
Basic Child Protection
12 Hour Paediatric First Aid
Level 3 Forest School Leader
Special Educational Needs Coordinator (SENCo)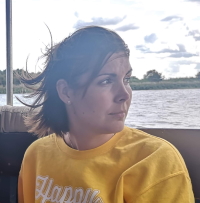 Katie Draper

Preschool Practitioner

Katie is one of our Preschool Practitioners, with over 16 years experience working with children. Katie works Monday, Tuesday, Wednesday and Thursday, enjoying both forest school sessions. In her spare time Katie and her family enjoy exploring National Trust sites.
Foundation Degree in Early Childhood Studies
NVQ 2 and 3 in Childcare and Education
Basic Food Hygiene
Level 2 Children and Young Peoples Mental Health
Introduction to Forest School
Basic Child Protection
Paediatric First Aid
Jane Gray

Preschool Practitioner

Jane works at Pre School two days a week, Wednesdays and Friday. Early years Care and Education is very close to her heart and she is passionate about creating good foundations and memories for life, with a lot of fun on the way.

Jane worked in Early Years for 16years before taking a career break to raise her own children. During this time Jane also became qualified in cake decorating. She loves being creative, baking, cats and being with her family.
NVQ Level 3 Child Care and Education
CACHE Level 2 Certificate in Child Care and Education
Natalie Hanlon

Business Manager

Natalie is our Business Manager and is responsible for making sure the staff and parents have everything they need. Natalie has a degree in Business Management, and has spent the last two years prior to joining us in 2019, as the Administrator for another local Preschool as well as being the Treasurer of the Duxford Preschool Management Committee. In her spare time, Natalie loves ballroom dancing and regularly competes in competitions around the UK. You will find Natalie in the office on Monday, Wednesday and Friday, and contactable via emails at other times.
BA(Hons) International Hospitality Management
AAT Advanced Diploma in Accounting - Level 3
Basic Child Protection
Safer Recruitment
First Steps in Leading a Team
Designated Person for Child Protection
Maintaining Good & Outstanding Ofsted Judgements